The White Swan Tavern
231 High Street
Chestertown, MD 21620
410-778-2300
410-778-4543
Price Range: $140 - $240

The White Swan Tavern has been a familiar landmark in Chestertown since pre-Revolutionary War days. Not far from the great Eastern cities, it is an unexpectedly quiet, elegant place nestled in the history of Maryland's Eastern Shore. The White Swan is for those who treasure serene streets, birdsong mornings, impeccable service, and the grace of New World Tradition.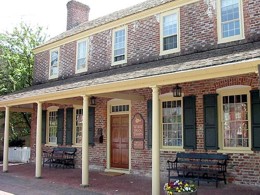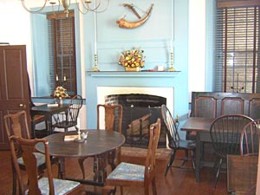 Accommodations
Six rooms including two suites, all with private baths. complimentary Fruit and afternoon Tea
Breakfast
Continental Breakfast including Coffee or Tea, rolls and muffins or coffee cake. Yoghurt and Cereal.
Dining
Several Choices of fine dining within walking distance
Local Attractions
History , open space, water, boating, Antiques, relaxing.