Whispering Pines Bed & Breakfast
1268 Magnolia Rd SW
Dellroy-Atwood Lake , OH 44620
330-735-2824
1-866-452-5388
Price Range: $219 - $259

You are going to love the views of Atwood Lake with its scenic shoreline and gently rolling hills. This Ohio Bed and Breakfast is a perfect destination for a special celebration, a romantic getaway, a seasonal escape or a brief getaway. To compliment your stay, we have created several add-on packages. Whispering Pines Bed & Breakfast is proud to be a member of Select Registry - Distinguished Inns of North America and the Diamond Collection of bedandbreakfast.com. Come visit, you may never want to leave.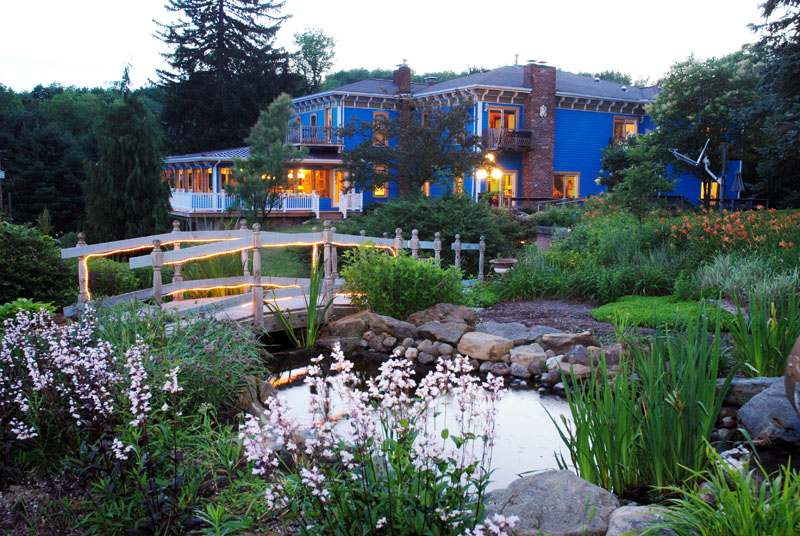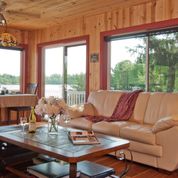 Accommodations
Our beautiful spacious guest rooms offer upscale furnishings, great views, a 2-person whirlpool tub, two comfortable chairs for relaxing, all-season fireplace and private balcony. Chocolate chip cookies, and a variety of herbal tea and coffee is always available. All rooms have a private bathroom.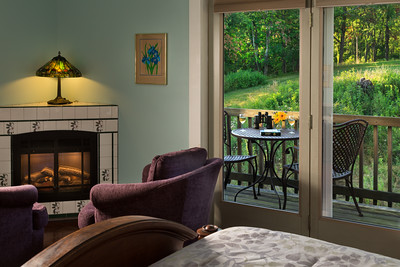 Breakfast
A delicious breakfast is served from 9-10:00 am. The Inn proudly grinds coffee daily for your coffee enjoyment. Our diverse menu always begins with seasonal fruit, home-baked breakfast cakes, and a variety of freshly prepared mouth watering entrees. Breakfast service is in the large sun room at individual tables overlooking the lake where you will enjoy the incredible views of Atwood Lake.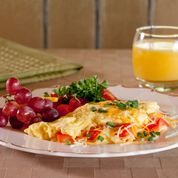 Dining
Dining in the Atwood Lake Region ranges from a terrific little fish sandwich to sophisticated cuisine featured at JC Wine Cellar or the excellence of the Lighthouse Bistro. Homemade ice cream at Taggerts is a real treat. We have all the menus for the restaurants that we recommend to help make your dining decision.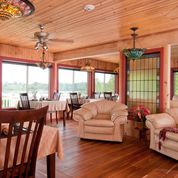 Local Attractions
Lake activities consist of boat rental including pontoon and kayaks. Atwood Lake Park has a beach area for swimming and several walking trails. The south side of the lake is a bike trail about 4 miles long on each side. Horseback riding and canoe rental on the Tuscarawas River is about a 30 minute drive. In addition to the winery right on the lake, there are several in the surrounding area to visit. There are a few golf courses in the area. Canton is host to the Pro Football Hall of Fame, National First Ladies Museum, Canton Car Museum and the McKinley Monument. Visiting the Amish area and antiquing is a real treat. Museums such as Warther's, the Reeves House, McCook House, and Historic Zoar are close by. We will be happy to help plan your itinerary.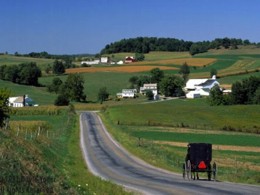 Of Special Interest
The Atwood Lake Region is a protected natural environment constructed in the late 30's. With 28 miles of lake shoreline, a surface area of over 1500 acres and miles of lush terrain, it is a unique area preserved to provide nature and outdoor activities. For relaxation and quiet conversation. There are several places to sit outside for quiet conversation, bird watching or just plain relaxation. Ride your motorcycle as Carroll County has only two lane roads in the entire county. The lake views are stunning.