Whalewalk Inn
220 Bridge Road
Eastham, MA 02642
508-255-0617
800-440-1281
508-240-0017
The owners of this Inn promise you an unspoiled environment on outer Cape Cod, one of the country┐s most beautiful areas. Located on a back road only minutes by car or bike to beaches, bike trails or Orleans Village. This 1830s sea captain┐s home has been restored and furnished with antiques from around the world highlighted by the owners' Waterford collection. There are 16 very special accommodations located in five buildings on a three-acre compound of lawns and gardens. All are beautifully decorated and air conditioned. Most have fireplaces, TVs, VCRs, and phones, and some have whirlpool baths for two. An imaginative full breakfast is served each day. Come and enjoy our service and heartfelt hospitality.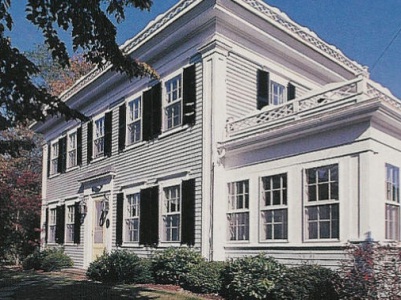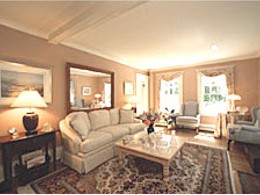 Accommodations
You will delight in the quality accommodations found at the Whalewalk Inn. Each room is individually decorated exuding a quiet sophistication to sooth the weary traveler. Rooms have private baths, air conditioning, four poster king or queen beds, clock radios, and TV/VCR. Some have large whirlpool tubs or soaking tubs, fireplaces that work at the flip of a switch, CD players, mini refrigerators, telephones, and four suites have fully stocked kitchens with dining areas. Relax on your private patio at the Carriage House, your deck at the Barn, the Gazebo in the gardens, or the Main Inn's bricked patio.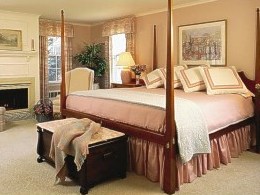 Breakfast
Breakfast at the Whalewalk Inn ensures the perfect start to a great day. Sit back and let us serve you a full gourmet but hearty breakfast. There is something for all tastes and dietary requests. Begin the morning with juice and fresh baked breads, muffins, or scones along with your own pot of coffee. Join us for such delights as our famous Whalewalk Granola Pizza covered in fresh fruit, Tarragon Eggs Benedict, Sour Cherry Stuffed French Toast with Almonds, Grand Marnier Oatmeal Pie, Corn Pancakes with Salmon Roses and Dill Shallot Sauce, Cape Cod Pancakes and Belgian Waffles with Fried Bananas and Pecans. We always have our own Whalewalk Granola and vanilla yogurt to please any palate.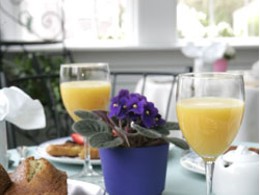 Local Attractions
Do you recognize this major attraction located near the Whalewalk Inn? -- Low tide on Cape Cod Bay. This spectacular phenomenon of Mother Nature lays bare the homes of many sea creatures. Watch as the Horse Shoe Crab burrows into the sand. Feel the spray of water as the Pencil Clams squirt water on your legs. Take a long walk out to sea; however, remember to hurry in before the tide starts its journey back to shore. Experience a walk by the Salt Marsh enjoying the birds in flight. Drive or ride your bicycle, or one of ours, to the National Seashore or the Audubon Sanctuary. And, as the day is ending, drive to Rock Harbor and experience the best sunset this side of Key West, cheering as the golden orb dips into the sea.