The Villa at Little Cape Horn
48 Little Cape Horn Road
Cathlamet, WA 98612
360-578-9100
360-578-9100
Price Range: $150 - $295

Once you have entered The Villa at Little Cape Horn, your life transforms to a slower pace, your room overlooks the Columbia River where you can watch the wildlife and river traffic. Imagine from your room you can open the Villa Style window and let the world into your life. As you sip your coffee in the morning, you can watch the osprey teach their chicks to feed, deer drink from the river and ships from all over the world journey to Portland, the second largest port on the west coast. Your room is 80 feet above the river and you can enjoy the mountains in Oregon, along with the windsurfers zipping back and forth, as the river is about one mile wide at the villa. Take a stroll down to the sandy beach and walk over two miles of beach and experience the wildlife close-up. As the tide goes out, you can actually explore the giant Little Cape Horn Rock. This historic rock extends into the River and has been used by sailors for years as a navigation point. Fish, swim, windsurf, stroll the beach at sunset or just sit back and let the world pass by you.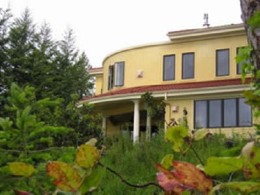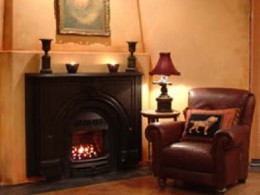 Accommodations
room is appointed with all the comforts of home. Each with its own fireplace, television, modem hook up, private bath, and magnificent view. Privacy is our motto, however you can enjoy the spacious gathering room to visit with guests or venture out to the large outdoor Loggia where you can kick back in the shade and feel the Villa tranquility
Breakfast
Choose your breakfast choose your time. We have lots of options from a deluxe continental to a full breakfast. You can enjoy your breakfast in your room, in the beautiful Venetian room, or on the outside Loggia
Dining
We have custom dinners on request and we will provide you a dining experience. You can choose from a romantic candle lit private dinner to a catered banquet for you and your friends.
Local Attractions
Beautiful Southwest Washington has many places to visit. Mount St Helens to the East, the Pacific Ocean to the West and the oldest city in Oregon the famous Astoria.
Of Special Interest
Weddings have become commonplace at the villa. We have several packages. Our Villa has become the place in Southwest Washington for your upscale private wedding.