Purple Orchid Inn Resort & Spa
4549 Cross Rd.
Livermore, CA 94550
925-606-8855
800-353-4549
925-606-8880
Price Range: $150 - $380

This distinctive South Livermore Valley Inn offers fabulous views, gardens, a beach entry pool with adjoining hot tubs and a full-service spa. Accommodations presented with an understated natural elegance; food service is creative gourmet and made to order; staff embody a genuinely gracious, discerning attitude. Achieve a restful balanced harmony as you catnap near the waterfall sipping award-winning Livermore Valley wine. Enjoy the Estate's 21-acre olive orchard, views of thousands of acres of vineyards, chmapionship golf courses, hiking and equestrian event areas. Our international staff invites you to the largest residential Lincoln Log structure in the world; surround yourself with natural beauty while experiencing world-class hospitality and amenities.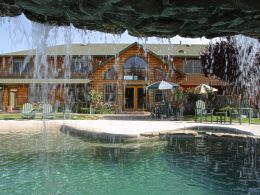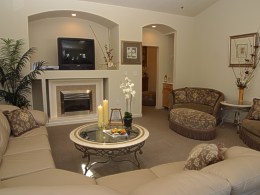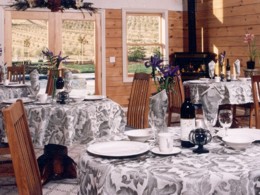 Of Special Interest
The Spa at the Purple Orchid Inn offers respite for the individual or groups wishing to celebrate. We offer a complete menu of massages, facials and body services a la carte or you may choose from the spa packages which include lunch, wine and use of the of the pool and hot tubs. Relax, rejuveniate, then toast to the good life with friends and family.