Phipps Inn B&B
1005 Third Street
Hudson, WI 54016-1261
715-386-0800
888-865-9388
715-386-9002
Price Range: $139 - $219

The Phipps Inn is the premier Queen Anne Victorian bed and breakfast in the St. Croix River Valley of Western Wisconsin. It is located on Historic Third Street in the beautiful city of Hudson, Wisconsin where it is a short walk to downtown restaurants, shops and the river. William Henry Phipps and his wife, Frances, built the house in 1884 as a place to raise their children and entertain their friends. William was Hudson's mayor for three terms and a Wisconsin legislator. The Phipps Inn is close to home, yet a hundred years away. Let us become your favorite escape for weddings, anniversaries, birthdays or no special occasion at all! Gift certificates may be ordered on line or by phone and are the perfect gift.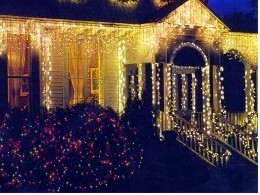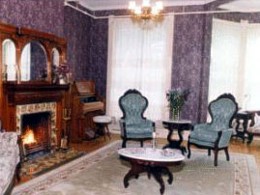 Accommodations
Our guests enjoy our many common areas including a Billiards Room, two porches, and three parlors which are all spacious, warm and elegant. We are known for our four course gourmet breakfasts and our friendly yet unobtrusive hospitality. We specialize in the three Rs: romance, relax and refresh. All Phipps Inn guest rooms have fireplaces, whirlpool tubs, bathrobes, and Gilchrist & Soames toiletries. Soft drinks, bottled water and plenty of chocolate snacks are complimentary and available at all times. The beds at the Phipps Inn are queen size. Thay all have featherbeds and feather comforters for a restful night's sleep.
Breakfast
Guests continually tell us that our breakfasts are outstanding. One of the favorite things we serve is Stuffed French Toast - which we make several different ways: with French, bread, cinnamon bread or croissants. Mary Ellen's signature scones (moist and flavorful) and her Quiche Lorraine (with applewood smoked bacon and Wisconsin-made Swiss cheese) are special favorites. Dessert - usually chocolate - is always homemade and makes breakfast something to remember. We offer breakfast served in the guest room or in our elegant Dining Room. In either case, it's a full breakfast with a fruit course, one or two pastries, dessert, juice and coffee and is served on China and crystal.
Local Attractions
Biking, boating, skiing, and hiking are among the activities enjoyed by our guests. The Phipps Center for the Arts in downtown Hudson offers plays, concerts, and galleries. For additional entertainment, we are six miles from Stillwater and thirty minutes from the Mall of America and the Twin Cities of Minneapolis and St. Paul.