The Newcastle Inn
60 River Road
Newcastle, ME 04553
207-563-5685
877-376-6111
207-563-6877
Price Range: $155 - $255

The Newcastle Inn is an elegant and comfortable country inn. There are several common areas for guests to enjoy including a three season porch with wood stove, living room with a hand stenciled floor and the cozy little pub. From the back deck, or gardens, there are wonderful views of the Damariscotta River.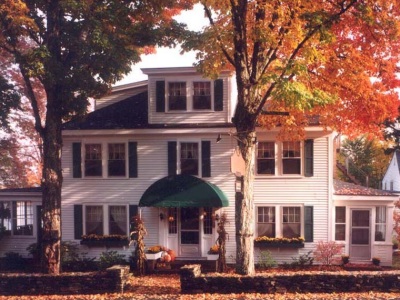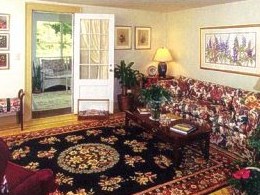 Accommodations
There are 14 guest rooms, all with private baths and air conditioning. One guest room has twin beds and all others have either a king or queen bed. Guest room features vary by room and might include: TV, gas stove/fireplace, private porch or Jacuzzi tub. There are two guest rooms that are "dog friendly" for dogs that are 50 lbs. or less. There is WiFi access, available at no charge, throughout the entire inn including in all common rooms, individual guest rooms and even outside!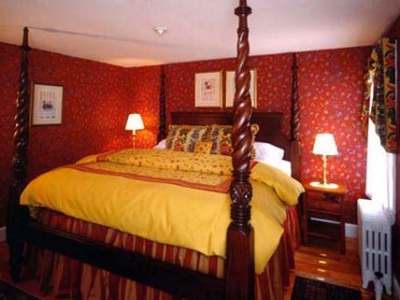 Breakfast
A full breakfast is served every morning in the dining room, or weather permitting, outside on the deck. Coffee, from a Maine roaster, gets things started along with a variety of juices. There is a fruit course, entree and freshly baked muffins or sweetbreads. No one ever leaves the table hungry!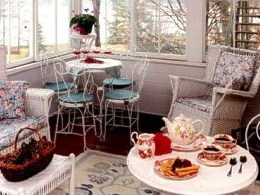 Dining
There are a number of restaurants in the Newcastle/Damariscotta area that offer a variety of dining experiences from a casual pub-like setting to something a bit more formal.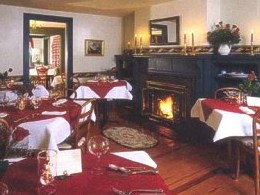 Local Attractions
The Newcastle Inn is centrally located for day trips along the Mid-Coast of Maine to such popular destinations as Freeport, Boothbay Harbor, Camden, Rockland and the Pemaquid Peninsula, with the popular and beautiful, Pemaquid Point Lighthouse.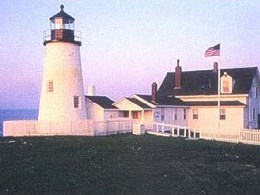 Of Special Interest
One of the most peaceful spots on the Inn property is our lawn overlooking the harbor at Damariscotta. Relax in one of our lawn chairs in front of the water, and just let the time pass.