McBirney Mansion Inn
1414 S. Galveston
Tulsa, OK 74127
918-585-3234
918-585-9377
Nowhere else in Tulsa will you find the stunning convergence of downtown convenience and estate luxury. Nowhere else in Tulsa will you find an inn that blends romantic elegance, comfort and generous hospitality like McBirney Mansion. From luxurious guest rooms and perfectly conceived cuisine to elegant special events, McBirney Mansion is more than a historic landmark; it stands apart as Tulsa¿s premier small luxury inn. Come for a romantic getaway, host an unforgettable dinner party or simply celebrate the special occasions of life together. Treat yourself to our impeccable hospitality. We look forward to welcoming you soon.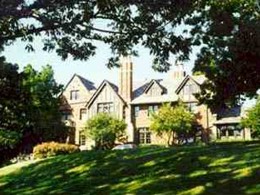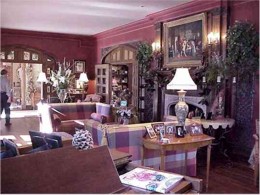 Accommodations
The style at McBirney Mansion is an elegant nod to history with all the modern amenities one would expect from a fine luxury inn. With tasteful décor and every attention to detail, the atmosphere is elegant ease. Come savor the intriguing contrasts of an inn that is both old and new.
Breakfast
During the week enjoy McBirney¿s signature continental breakfast. Warm hand made croissants or buttermilk biscuits, creamery butters and jams and a beautiful parfait with granola, organic yogurt, seasonal fruit and local honey. On the weekends, just indulge. Enjoy the newspaper as you are served a three course gourmet breakfast. Warm breads and pastries, fruit compotes and finally a breakfast lovers dream¿ how about Eggs McBirney or Strawberries and cream stuffed croissant French toast¿ your choice.
Dining
Join us in the living room early each evening for a sampling of the chef¿s inspired hors d¿oeurves and order a lovely glass of wine from our full service bar. Enjoy a game of chess and meet some fellow travelers. Or, simply take your fare to the terrace and enjoy a sunset view. You may always request in advance the wine of your choice. Saturday Night Private Dining Service Let our chef create a meal catered just for you. From start to finish, you are the center of this culinary experience. Let us create the perfect menu for you to host a private dinner for two or to enjoy with some of your favorite people. Private dinner service is always available and only with advance notice.
Local Attractions
The McBirney Mansion is both central and serene¿a private retreat located in the heart of Uptown Tulsa, on a crest overlooking the Arkansas River. McBirney Mansion is conveniently located near downtown Tulsa, the Convention Center the BOK Arena, Doubletree downtown, the Crowne Plaza, Convention & Visitors Bureau¿.
Of Special Interest
A peaceful escape¿ a sumptuous haven with all the requisite amenities at Tulsa¿s premier luxury inn.