Historic Jacob Hill Inn
P.O. Box 41326
Providence, RI 02940

508-336-9165

The only Bed and Breakfast in the Providence area to receive the Prestigious 4 Diamond Award from AAA. Located on a peaceful country estate, just a ten-minute drive from downtown Providence, the Convention Center, Brown University, Rhode Island School of design or the Historic East Side. As a private club, Jacob Hill Inn has a long history of hosting America's most prominent families, including the Vanderbilts. The elegant surroundings are complemented by the genuine warm hospitality that will make you feel at home. We are centrally located to all the major attractions: Newport, Plymouth, Cape Cod or Mystic, all make nice day trips.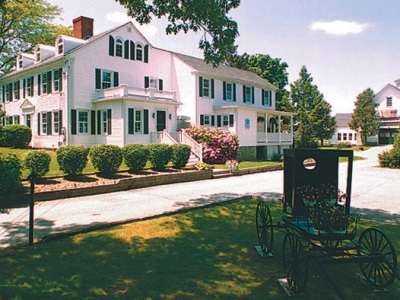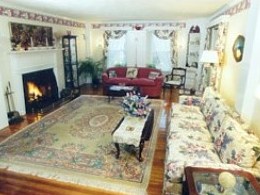 Accommodations
Recently updated rooms, all with private bathrooms; some have Jacuzzi tubs. King-and queen-sized canopied beds blend with hand-picked antiques, period wall coverings and Oriental rugs. The gleaming wood floors mirror the romantic flames from the original fireplaces. All are truly unique and in a class by themselves.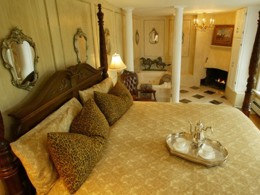 Breakfast
Breakfast is a feast, we take pride serving a different cooked entree every morning. Award winning Stuffed French Toast, Pumpkin Pancakes and Omlets, are just a few of the guests favorites, served with meats on the side. In addition there are lots of other goodies including home made granola. Refreshments and homemade cookies are endless.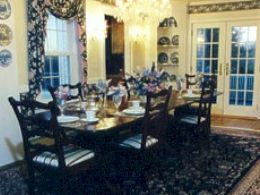 Of Special Interest
We offer swimming in our lovely outdoor pool and tennis is on the premises. Many guests just settle back in our wonderful relaxing world and watch the sunsets performing daily. We are open year round. The beauty of the Landscape never fades; it just changes from one season to the next.