The Mainstay Inn
635 Columbia Avenue
Cape May, NJ 08204

609-884-8690
609-884-1498
Price Range: $185 - $345

Once an exclusive gambling club, the Mainstay is now an elegant Victorian inn furnished in splendid antiques. Within a lovely garden setting, the Inn and adjacent Cottage feature wide rocker-lined verandas, and large, high-ceilinged rooms which are lavishly but comfortably furnished. The Officers' Quarters is more contemporary with many extras such as whirlpool tubs and fireplaces. The Mainstay is a landmark within a National Historic Landmark town, and is but a short walk to restaurants, shops, theater, concerts, nature trails and beaches.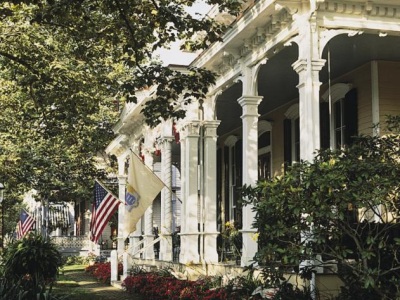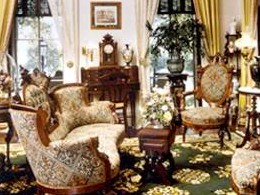 Accommodations
The Mainstay offers 16 rooms and suites in 3 unique historic buildings. The Inn and Cottage are high style Victorian with large rooms, beautiful antique furnishings, heat and quiet air conditioning, and bright beautiful baths. Most rooms have off street parking. The Officers' Quarters offers one or two bedroom suites, with large living rooms, fireplaces, jacuzzis, private porches and parking.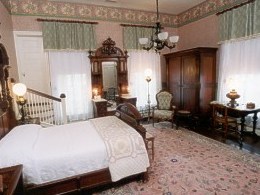 Breakfast
Family style breakfast is served around an orginal walnut table. Strangers are strangers no more and conversation becomes as important as the good food. Favorite recipes include strawberry french toast, South Jersey corn quiche, or savory baked eggs. Summer breakfast is lighter and is freqently enjoyed on the veranda overlooking the gardens and fountain.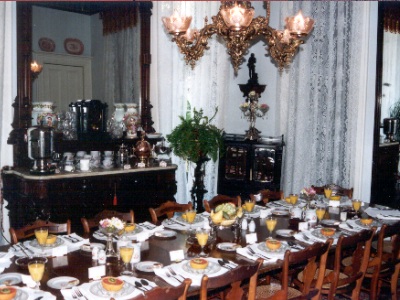 Dining
The Emlen Physick Estate is Cape May's premier historic restoration. The mansion is open for daily tours, the carriage house features special traveling exhibits, and the tea room is Cape May's favorite elegant lunch spot.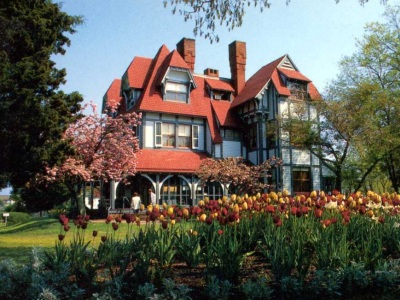 Local Attractions
Writers have long attempted to describe man's natural attraction to the ocean. Endless hours are spent swimming in the Atlantic, enjoying long walks along the beach, viewing sunrises and sunsets, and watching birds circle and dolphins surface. Many a frazzled visitor has left Cape May with a refreshed spirit and a strong desire to return.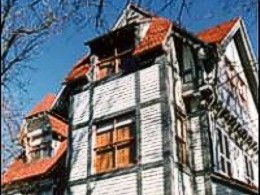 Of Special Interest
Rocking on the wide veranda, watching people watching you, listening to water splash in the cast iron fountain, waiting for the cat to work his way to your chair and wondering if it is almost time for Sue to bring out afternoon tea - it's a typical day for a Mainstay guest (and sometimes its Innkeepers).