The Inn at Ormsby Hill
Historic Route 7A
1842 Main St.
Manchester Center, VT 05255
802-362-1163
800-670-2841
802-362-5176
Price Range: $160 - $370

A distinguished, romantic, luxurious, tranquil retreat. Surround yourself with a spectacular setting. Be pampered in bed chambers with canopies, fireplaces and air-conditioning. Luxurious bathrooms with Jacuzzis for two. Indulge in '...the attention to detail, the romantic ambiance...' Colonial Homes. Nationally-acclaimed breakfasts served in the magnificent conservatory, with its wall of windows facing the mountains. A patio, porch and gazebo, with breathtaking views of the Battenkill Valley and Green Mountains. A restored manor house, c. 1764, so serene you will never want to leave. Renowned for comfort, heartfelt hospitality, and profound attention to detail. AAA 4 diamonds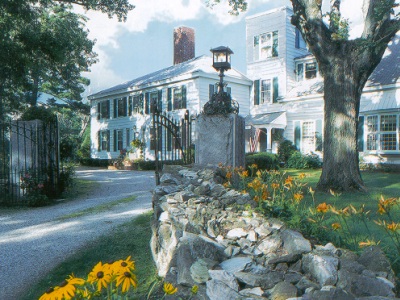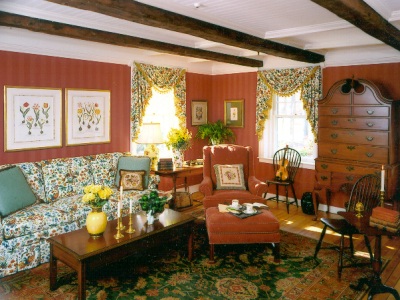 Accommodations
Your bedchamber will enchant you. Imagine stylish decor of the highest quality. A canopy bed. A glowing fireplace. A private jacuzzi for two. It is a potion for tranquility. Your own personal retreat. We hope we have anticipated all your needs before your arrival. All guest rooms contain: air conditioning, cd player/clock/radio, in-room telephone access, luxurious bathrobes, rubber duckies and candlelight for the jacuzzis, night lights, current reading materials, in-room guest journal, wineglasses/corkscrew, non-allergenic pillows and comforters, extra-firm posturepedic mattresses, attention to detail, attention to detail, attention to detail. Five rooms with slim-line digital flat-screen TVs.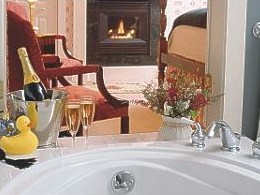 Breakfast
Nationally-acclaimed breakfasts served in the magnificent conservatory, with its wall of windows facing the Green Mountains. "...a breakfast that'll knock your socks off..." Yankee Magazine's Travel Guide. "...perhaps the best breakfasts in Vermont." New England Travel. "...Chris's memorable cooking..." Colonial Homes. "...a sumptuous affair..." Fodor's New England.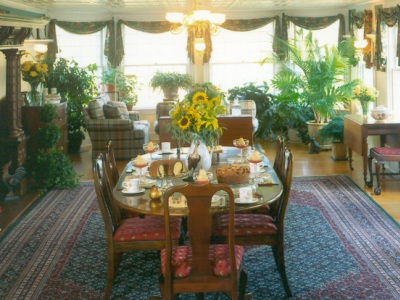 Dining
There are approximately 30 restaurants within a 15 minute drive from the inn. They range from extraordinary white-tablecloth dining to wonderful deli experiences. We have sample menus available for you to look at and we are more than happy to make you a reservation at the restaurant of your choosing.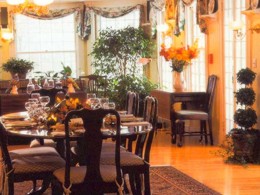 Local Attractions
The Green Mountains and BattenKill Valley. The tranquility and peacefulness. The extraordinary shades of green in the spring and summer. The changing of leaves with all their glorious colors in the fall. The pure white of the snow in winter. The experience of Vermont.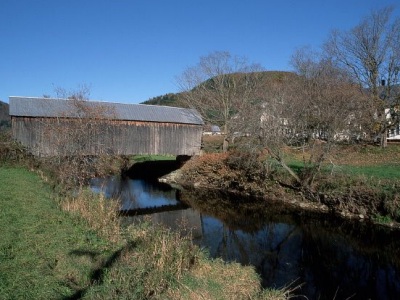 Of Special Interest
"...arguably one of the most welcoming inns in all of New England." Lonely Planet. "...a romantic bed-and-breakfast of the highest caliber." Andrew Harper's Hideaway Report.