The Hope and Glory Inn
65 Tavern Road
Irvington, VA 22480
804-438-6053
800-497-8228
804-438-5362
Price Range: $145 - $280

Europe's Tatler-Cunard Travel Guide rates it as one of the
¿101 Best Hotels in the World¿.
Travel + Leisure
ranks it one of this country¿s
¿30 Great Inns¿.
American Historic Inns
names it one of the
¿Top Ten Most Romantic Inns¿.
Frommer¿s Travel Guide
awards it Three Stars ¿ its highest rating ¿ 2003 Edition Historic schoolhouse eclectically styled and hopelessly romantic. Classic vessel, hip pool, extravagant gardens, trendy waterfront resort town with chic shops, destination golf and spa. Couples escape. Families unite. Fortune 500 corporations retreat here. Brides and grooms tie the knot here and remember year after year.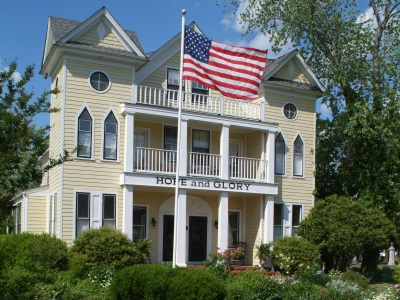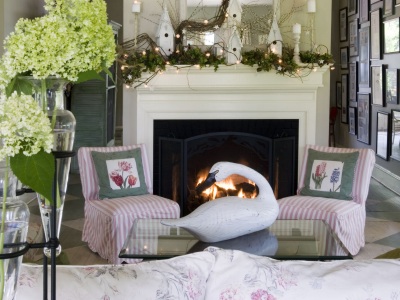 Accommodations
Seven individually styled rooms in a historic schoolhouse eclectically styled and hopelessly romantic, also with six quaint English cottages and lush grounds featuring flowers rarely seen in Virginia gardens today. Follow winding paths through authentic Victorian gardens, complete with a moon garden, which only blooms in the evening, and an outdoor shower (circa 1940) with a claw foot tub and sick in a totally private setting. Sweet strains of music continuously drift softly throughout the hotel and out over the grounds to the paths and gardens. All situated in a Chesapeake Bay waterfront village full of chic shops and 673 endearing people.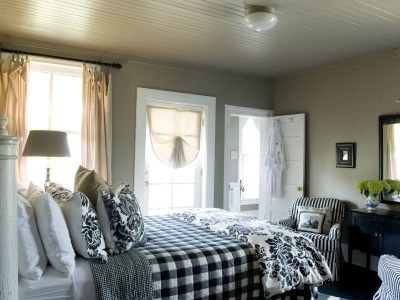 Breakfast
We serve a full Southern breakfast each morning in our dining room located in the Main House and also on our patio on sunny days.
Dining
Dine in style at Trick Dog Café, our truly sensational and hip sister restaurant described by the New York Post as ¿hands down the best¿ in the area ¿and perhaps the entire state¿.The Washington Times says ¿it deserves a Michelin Star¿.
Local Attractions
Cruise or sail onto the water with one of our own private Captains aboard a vintage Chesapeake Bay dead rise impeccably restored.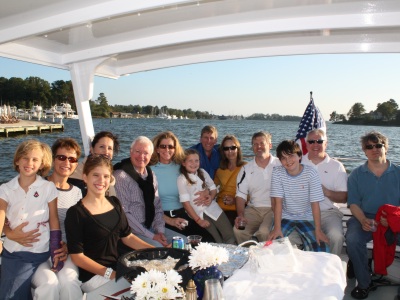 Of Special Interest
Soothe one¿s senses and be pampered nearby at a full service spa or hone your golfing skills on three classic courses, all within a complimentary bike ride. There is no better place to be. Let us delight you. Stay with us and experience our trendy town. Even when it was a school it was a good place to sleep¿ now that its The Hope and Glory Inn, it¿s a good place to wake up as well.