Fitzgerald's Irish Bed & Breakfast
47 Mentor Avenue
Painesville, OH 44077
440-639-0845
Price Range: $85 - $150

Fitzgerald's Irish Bed & Breakfast offers warm Irish hospitality in a unique sixteen-room French Tudor built in 1937. This magnificent and recently restored home is a landmark of craftsmanship, from its ornate staircase, hard-wood floors throughout, unusual turret and slate roof, to its elaborate 11 foot fireplace. You will be charmed by its unique castle-like architecture.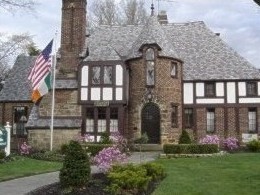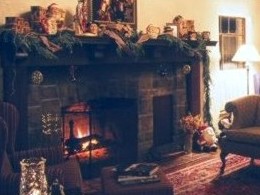 Accommodations
The inn features four luxurious rooms. The Galway Room, located on the ground floor, is one of the two most-requested rooms. The Bushmills Room, the other most requested, is large (measuring approximately 20' x 14') and provides a cozy, private space on the third floor for guests to enjoy. The Dublin Room is, like both the Bushmill and Galway rooms, in high demand, and best suits those looking for luxury at less cost. The Mayo Room is a large spacious room featuring numerous amenities.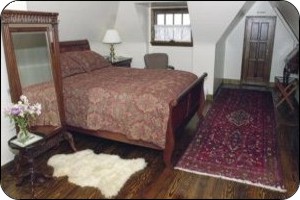 Breakfast
Fitzgerald's Irish Bed & Breakfast is pleased to be serving our special blend of coffee called 'Top O The Morning' from Daybreak Coffee, the ultimate in fresh-roasted coffee. You too can experience this fabulous blend of coffee. Sign up for their auto shipping and let them know you heard about them from Fitzgerald's Irish Bed & Breakfast.
Dining
Several restaurants are within walking distance offering family style dining, fast food, or gourmet dining.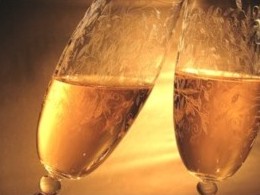 Local Attractions
Local attractions include Golf at the Painesville Country Club, over 20 local wineries including Chalet Debonne Vineyards and Ferrante Winery & Ristorante, Cedar Point Amusement Park (1 1/2 hour drive away), Mentor Headlands Beach, Fairport Harbor Beach, Holden Arboretum, the Cleveland Indians at Jacobs Field, the Cleveland Orchestra at Severance Hall, and the Cleveland Rock and Roll Hall of Fame and Museum.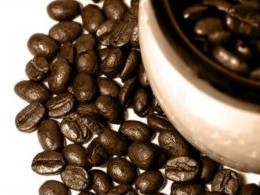 Of Special Interest
Fitzgerald's Irish Bed & Breakfast is pleased to offer a variety of different packages. If one does not suit you, let us create a special package for you. A full salon and spa is located within walking distance. Make your getaway special by adding a facial, pedicure, massage, hair services, manicure, or a spa package.