Elizabeth Pointe Lodge
98 South Fletcher Avenue
Amelia Island, FL 32034
904-277-4851
800-772-3359
904-277-6500
Price Range: $160 - $270

Rated "One of the 12 best waterfront inns" in America, the Pointe sits overlooking the Atlantic Ocean. Focusing on individualized attention, the inn is Nantucket "shingle style" with an oversized soaking tub in each bath, fresh flowers, morning newspaper, full seaside breakfast and a staff that wants to exceed your expectations. Only a short bike ride to the historic seaport of Fernandina. Horseback riding, tennis, golf and sailing nearby. AAA 3 diamond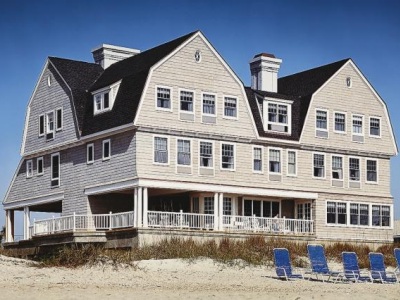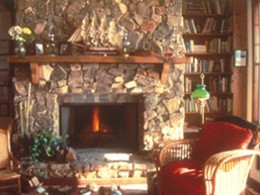 Accommodations
All twenty-five guest rooms are different and it makes room hunting down the winding halls a pastime. Books, personal effects and maritime photos are everywhere. Fresh flowers, oversized tubs and homemade snacks are all part of the fun.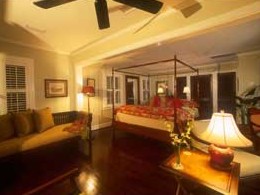 Breakfast
We offer a full buffet breakfast every morning, served in our oceanfront dining room, or in your room if you prefer! Fresh baked breads and muffins, scrambled eggs, grits, hash browns, pancakes, french toast, fresh fruit, cereal, juices, anything you might want!
Dining
Light fare lunch and dinner items are always available for guests who prefer to stay in. Changes daily. Complimentary lemonade served each afternoon on porch or beach. Wine and hors d¿oeuvres at 6 p.m. Excellent desserts available. Superb restaurants nearby.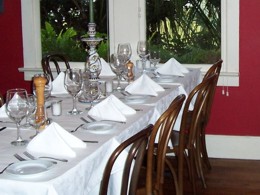 Local Attractions
Sometimes you have to be a little adventurous just to find our barrier island...it's not on all the maps. And our bright lights have names like the ¿Big Dipper.¿ It is getting away. Our ¿Main Attractions¿ include sleeping late, breakfast on the porch overlooking the ocean, cuddling by the fireplace, sandpiper chasing on the beach, curio shopping by bike, kite flying, ¿rocker¿ reading on the porch, wine hour at any hour, barefoot beach walks.