Davie School Inn
300 Freeman Street
Anna, IL 62906
618-833-2377
Price Range: $100 - $285

This 1910 building served as a public school until it was closed in 1996 and sat empty until it was bought by Gary and Andrea Dahmer (present owners) in 2002. The Dahmer's have spent many hours in a combination of restoring and remodeling to created an Inn with all the modern conveniences yet still leave the atmosphere of the old school house. Each room still has an original chalk board and book case. The original hardwood floors still show where the student desks left their marks. Each room also has a whirlpool tub and air conditioning, not something you would find in a grade school class room.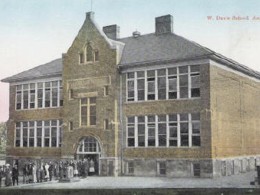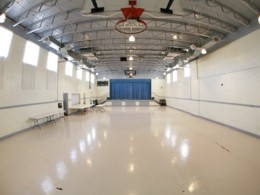 Accommodations
Located on quiet Freeman Street, the Davie School Inn provides a peaceful and elegant stay in one of Anna's oldest historic buildings. Each spacious 850+ square-foot suite is furnished with your own private bath area with a personal whirlpool tub, two sinks and a separate shower stall. Antique furniture can be found throughout every suite adding to the feeling that you just took a step back into time. You will also find the comforts of a king size bed, air conditioning, and ceiling fans.
Breakfast
Our breakfast is brought to your suite at the time you would like it. We make what you like!!!
Local Attractions
Shawnee Hills Wine Trail
Of Special Interest
Spa Services