Cobb Lane Bed and Breakfast
1309 19th Street South
Birmingham, AL 35205
205-918-9090
205-918-9090
None
Price Range: $89 - $119

We invite you to get away from it all and enjoy an era bygone , an era of Victorian comfort and genteel relaxation. Relax in our beautifully decorated Birmingham bed and breakfast and experience a restful night's sleep in one of our luxurious rooms. Wake up to an elegant breakfast in our formal dining room. Then enjoy the day in the Historic Five Points area or the nearby Downtown Financial District and the University of Alabama.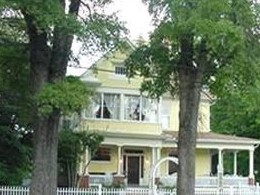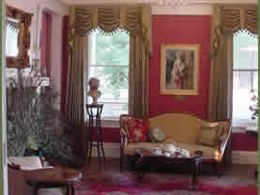 Accommodations
The Inn has 8 guest bedrooms ranging in price from $89 to $119 per night. Each room is beautifully custom decorated with a theme and luxury abounds. Please go to the web-site for photos at: www.cobblanebandb.com and book your room on line.
Breakfast
Breakfast is served each morning in the formal dining room under the crystal chandelier on fine china, with crystal goblets and linens. Enjoy a rotating menu which includes Apple and Cherry Crepes, Omelletes, Eggs and Bacon, French Toast, Quiche, or Pancakes, all served with fresh fruits, fruit juices, and coffee and tea.
Dining
Guests enjoy lunch and dinner in the nearby 27 restaurants within walking distance in the Five Points Historic Entertainment District. Select from 5 star restaurants as rated by Bon Appetite down to themed ethnic food establishments. Or, taste test the excellent South Eastern Southern Cuisine Bar-be-ques. Your Innkeepers will help you find the perfect restaurant for you.
Local Attractions
University of Alabama at Birmingham Birmingham Art Museum University Hospital Civil Rights Museum Talladega Motor Speedway Birmingham Zoo Birmingham Botanical Gardens Barber Motor Sports