Palacio de Marquesa
405 Cordoba Road
Taos, NM 87571
877-758-4777
505-758-4777
505-758-3976
Price Range: $150 - $365

Converted to an inn from a luxurious home, Casa de las Chimeneas (`House of Chimneys`) retains its regal air with expanded guest facilities--fitness room, massage and sauna, outdoor hot tub under the stars and three separate gardens. Surrounded by a high wall flanked by seventeen towering trees on 7/10 acre, the Inn is two and one half short blocks from historic Taos Plaza. The Innkeeper, an award-winning cook, presides over a kitchen staff whose hearty cuisine has been featured in "Gourmet", "Bon Appetit" and "Culinary Trends." Room rates include two meals a day. There are many special touches such as in-room bars, beverages, fireplaces, and jetted tubs. Some rooms have motorized, operable skylights, punched tin cabinet fronts, carved beams and posts and stained glass windows. Romantic, southwestern, warm and welcoming -- 'Everything -- from the fine linens to the corner fireplaces-- invites cozying up with someone you love.'-- New Mexico's Best. AAA 4 diamond.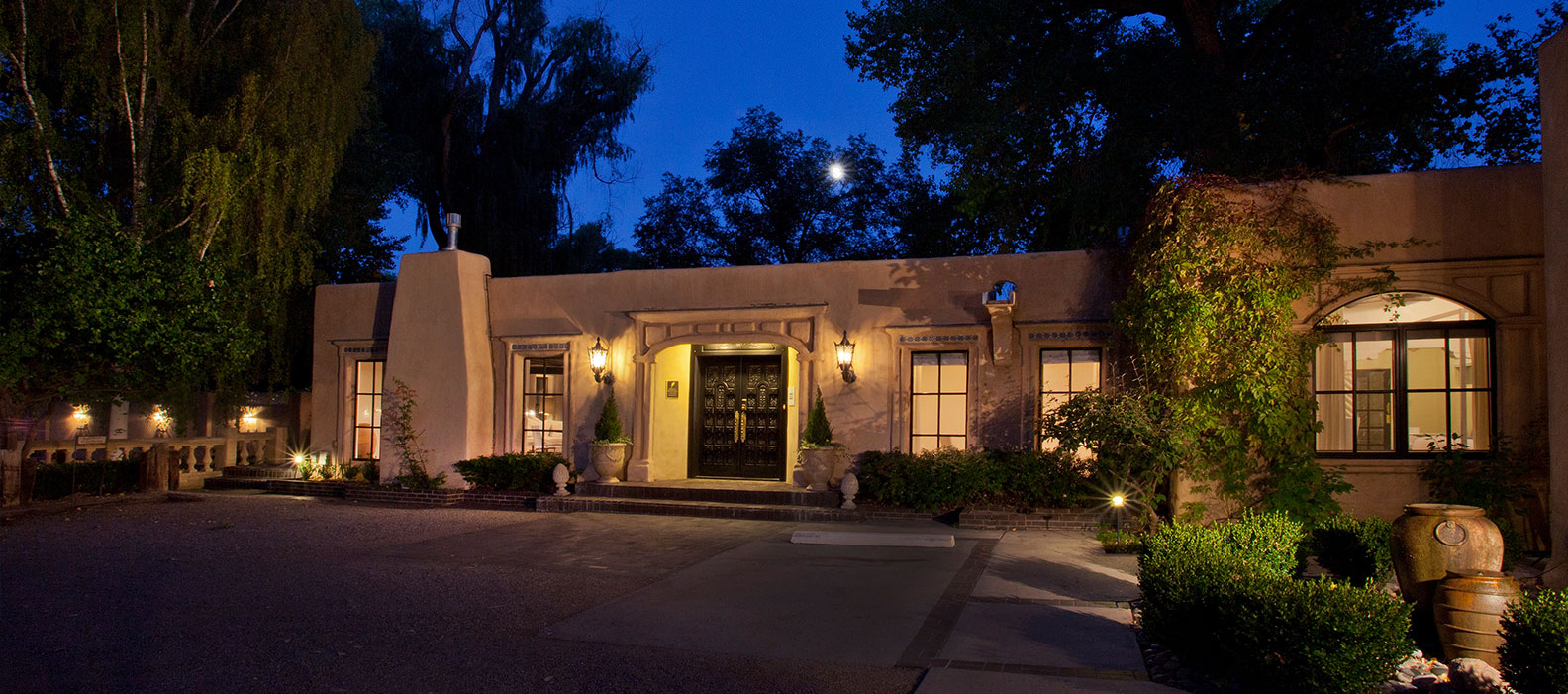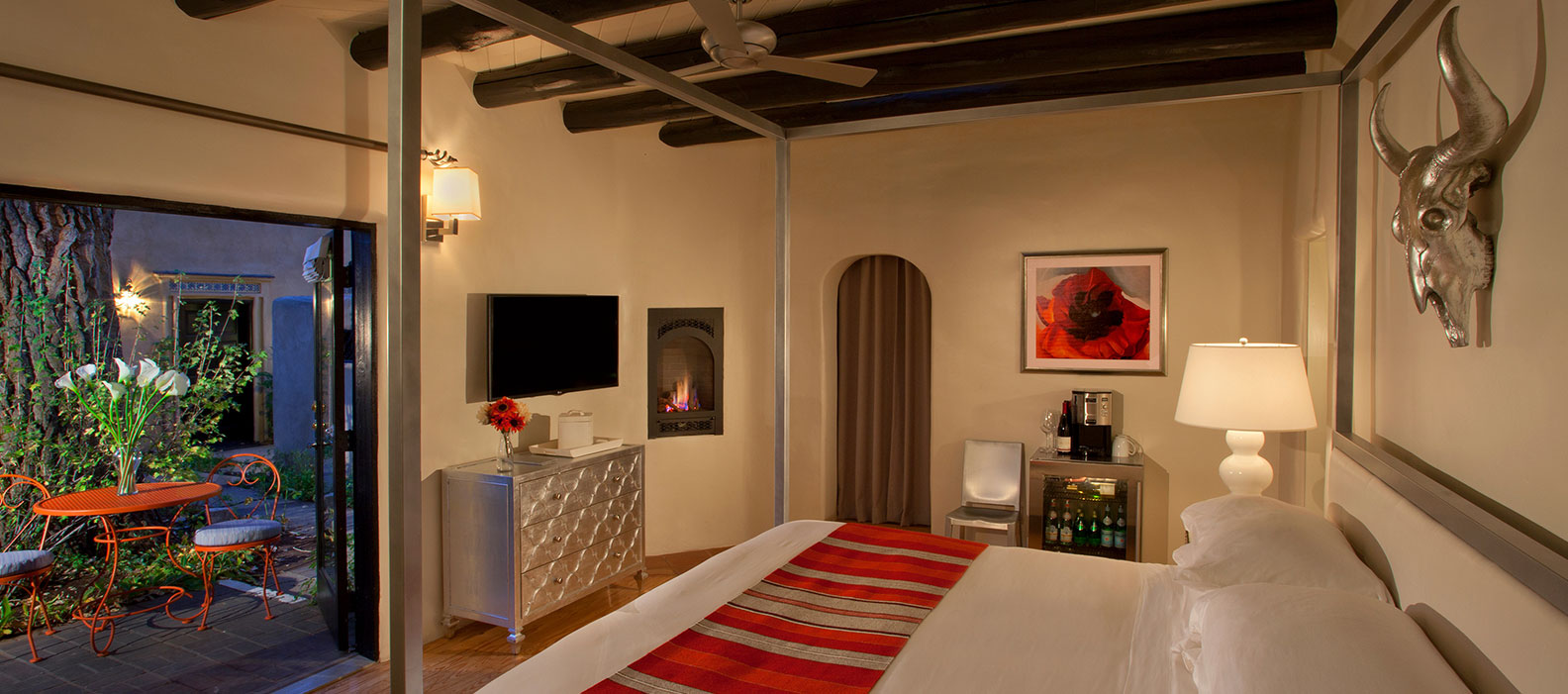 Accommodations
Eight guest rooms, including two large suites, suit a variety of budgets and tastes, all immaculately clean with every detail considered. From a selection of cds to chilled juices and spritzers, custom toiletries to extra large bathsheets, double down-surround pillows to 300-thread count linens...all presented with genuine warmth and caring by a staff of 14.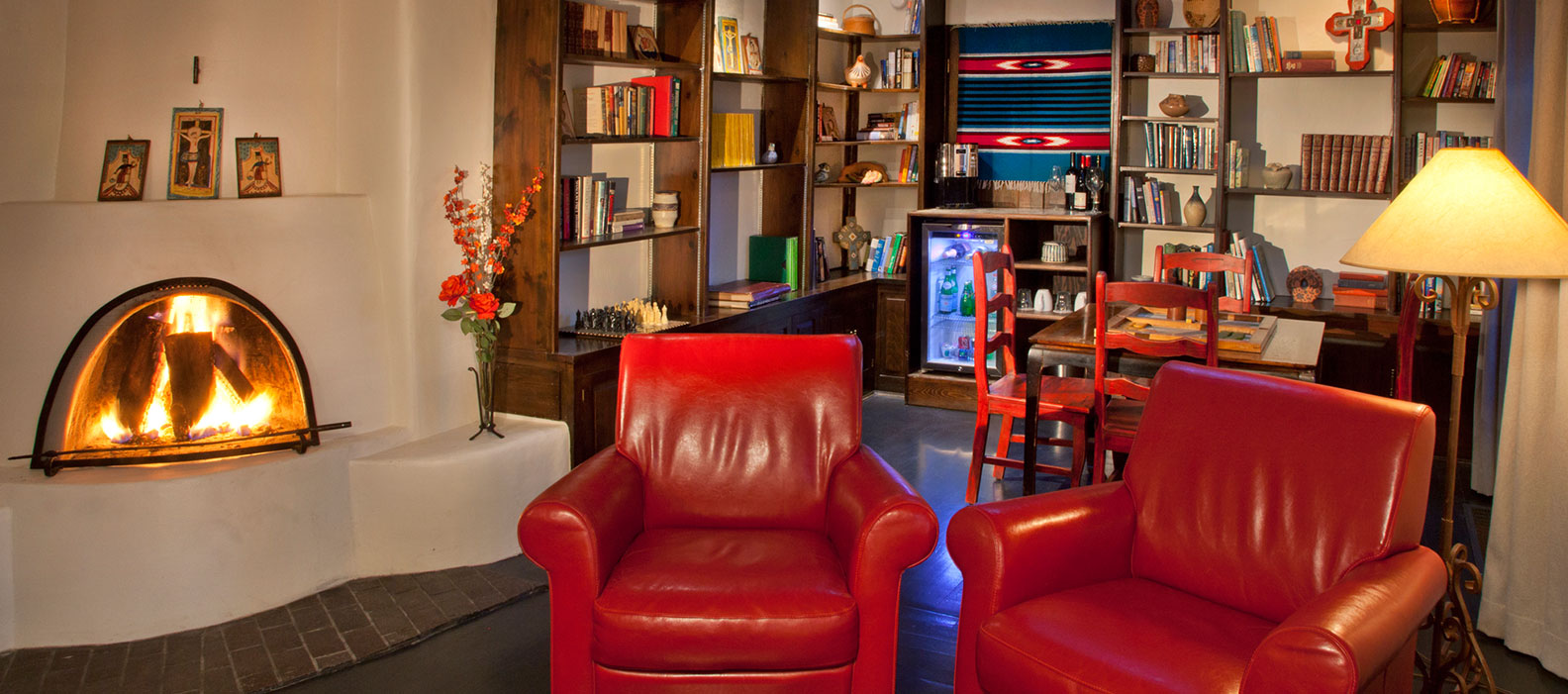 Breakfast
Breakfast includes options for all tastes. An ample buffet features hot oatmeal or oatmeal pudding (a most popular dish!), homemade granola, cereals, breads from a prized bakery with all the fixins. In addition, we serve a fruit frappe (featured in Bon Appetit), a fruit course (how about baked pear with marzapan and a drizzle of maple syrup or zesty tequila oranges?) and a hot entree such as green chile strata, wild rice pancakes, or cheese-filled crepes topped with berries and creme Anglaise. We are known for our cuisine and create dishes that are appealing to both eye and palatte.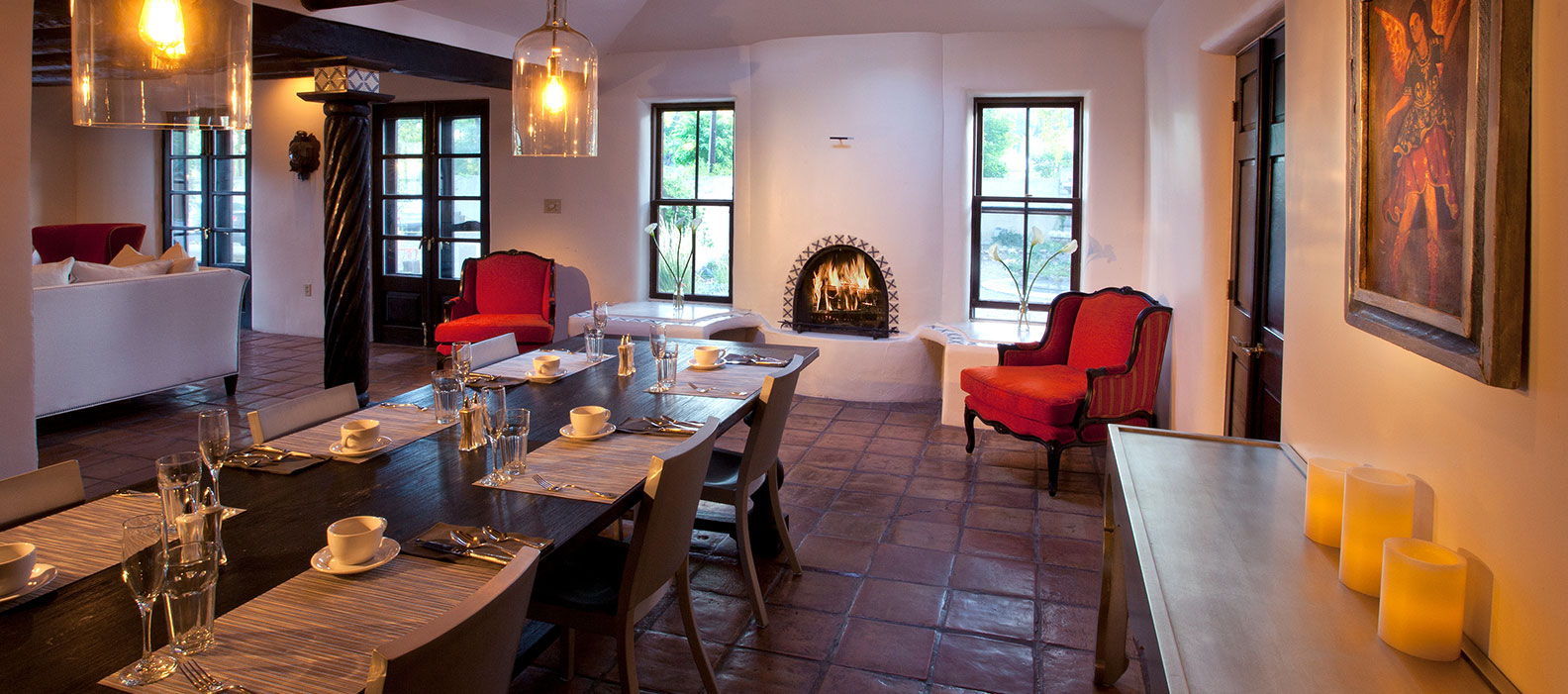 Dining
Each evening guests gather for a sumptuous buffet super, served casually in the main dining room. Sample menus include southwestern favorites such as chicken enchilada torte, Cuban black beans, Spanish rice, guacamole and chips, topped off with Mexican Chocolate cake with Kaluha icing or a rich pesto cheese cake served with bagette, carrot-ginger soup, mixed greens with balsamic vinagrette, followed by warm bread pudding with rum sauce. Guests' dietary needs and concerns are top-most in our menu planning.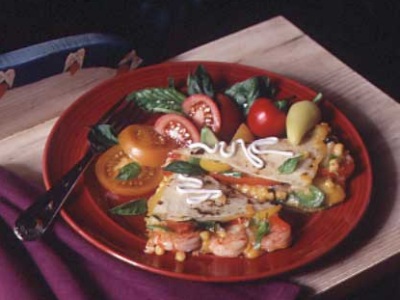 Local Attractions
Visitors are attracted to Taos's long history dating back to the arrival of the first permanent settlers, the Pueblo Indians. Today, Taos Pueblo is a world heritage site, representing the best example of living pueblo architecture and culture. Two multi-storied buildings built of adobe mud brick and local timbers flank the Rio Pueblo, with Taos Mountain in the distance. Taos, with its many museums and historic homes open to the public, tells the story of the arrival of Spanish conquistadores, French trappers and American pioneers. Don't miss sites include the San Francisco de Asis church (made famous by Georgia O'Keeffe's painting of the backside of the building under different light of day), the Hacienda de los Martinez and the Millicent Rogers Museum. Scenic beauty, however, is the number one reason people visit the Land of Enchantment and Taos affords many opportunities to soak up nature's beauty. The Enchanted Circle Scenic Byway is an 84 mile loop drive through several mountain villages that surround the state's highest mountain, Wheeler Peak. Also highly recommended is a trip to the Wild Rivers Recreation Area where the Rio Grande Gorge is 800 feet deep. With more than 80 shops and galleries, featuring the work of the Taos art colony, avid collectors and casual shoppers alike will find more than one "must have" piece to take home.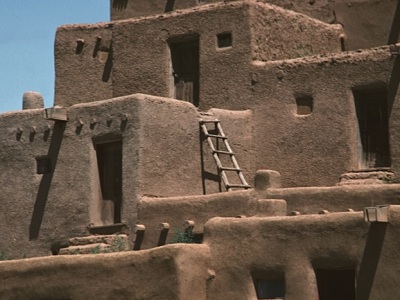 Of Special Interest
Ranked by Frommer's Guide as the best spa in Taos, our Massage and Wellness Spa is just the ticket for relaxation and rejunvenation. We offer a variety of treatments including classic massage, massage with hot rocks, herbal steam tent, aromatherapy facials, salt glow body scrub, paraffin dip for hands and feet, deluxe hands and feet treatment, hair and scalp treatments and more. Check out money saving packages such as The Works, a three hour head-to-toe treatment, or our Three Day and Five Day Spa Packages. Facilities include a Fitness Room with work out equipment, indoor sauna, outdoor garden-side hot tub and dedicated massage/spa treatment room.