Captain Lord Mansion
P.O. Box 800
6 Pleasant Street
Kennebunkport, ME 04046
207-967-3141
800-522-3141
207-967-3172
Price Range: $175 - $499

The Captain Lord Mansion is a romantic and stylish bed and breakfast inn situated at the head of a sweeping village green overlooking the Kennebunk River. Built during the War of 1812 as the most elegant and also the largest private residence in the Port, it is now listed on the National Register of Historic Places. It has been operated as a B&B by Bev and Rick for almost 30 years.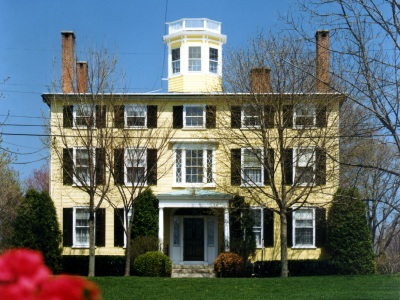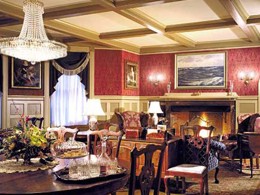 Accommodations
Captain Lord Mansion guestroom details and amenities will pamper your senses with luxury. The many luxurious amenities include oversize 4-poster beds, comfortable mattresses, down comforters, fine linens, piles of pillows, cozy gas fireplaces, heated marble bathroom floors, body-jet showers, many double whirlpools, as well as stocked mini-refrigerators, fresh flowers and CD players provided with romantic instrumental CDs. Fine European art throughout the inn completes the romantic atmosphere.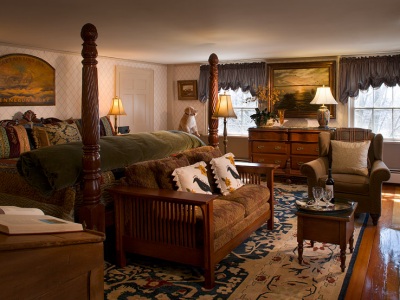 Breakfast
Breakfast is an important consideration when choosing a Bed and Breakfast Inn for your getaway. At the Captain Lord Mansion, begin each day with delicious, freshly-prepared full breakfasts. Our cooks use only the freshest ingredients to prepare breakfasts. Also, we use local produce such as Maine Maple Syrup and Maine Blueberries. Additionally, we serve freshly-squeezed Florida orange juice.
Local Attractions
Is serenity and convenience also important to you? The inn is situated in a quiet residential neighborhood at the head of a sloping village green, overlooking the Kennebunk River. Also, the inn affords a picturesque, quiet, yet convenient, location from which to walk to explore the historic village of Kennebunkport. In addition, the Mansion offers close proximity to enjoyable water-based activities such as sailing, canoeing, kayaking, whale watches, beaches, as well as easy access to bicycling, golf, tennis, antiquing & fine dining.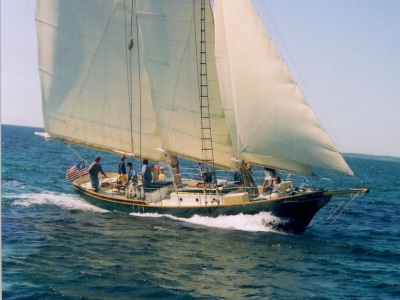 Of Special Interest
Many guests enjoy a short walk (or drive) along Ocean Avenue to view President George H. Bush's summer residence on exclusive Cape Arundel.