Brampton Inn
25227 Chestertown Road
Chestertown, MD 21620
410-778-1860
1-866-305-1860
Price Range: $189 - $429

The Brampton Bed and Breakfast Inn is Maryland's Eastern Shore romantic oasis. Located on 20 wooded acres, just one mile outside the charming town of Chestertown, Maryland, Brampton B&B Inn brilliantly blends the grand elegance of a historical estate with the comfort and modern amenities today's travelers deserve.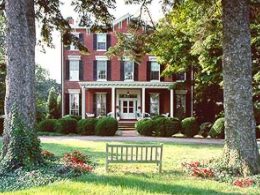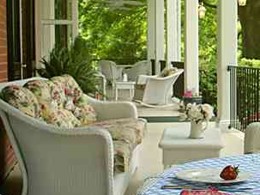 Accommodations
Spacious and well-appointed guest rooms and cottages with wood-burning fireplaces, whirlpool tubs and glorious views.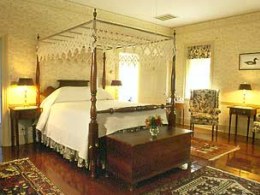 Breakfast
A freshly prepared a-la-carte breakfast awaits our guests each morning between 8:30 and 10 am.
Dining
Brook's Tavern, is a casual restaurant housed in a restored old mill and is simply awesome. 870 High Street, Chestertown 410-810-0012
Local Attractions
Chestertown, Maryland, with the state's second highest concentration of eighteenth century homes, is a colonial village with abundant activities, and serves as a perfect base for exploring all that Maryland's Eastern Shore has to offer.
Of Special Interest
We offer in-Room indulgences to make your stay with us even more special. With 48-hour notice lovely extras can be waiting in your room upon your arrival or delivered during your stay.