Applegate Inn
279 West Park Street
Lee, MA 01238
413-243-4451
800-691-9012
Price Range: $95 - $330

This elegant 1920s white-pillared Georgian mansion is situated on a six-acre park-like estate. From the screened porch and spacious public rooms, one can look beyond the swimming pool to the landscaped lawns, towering trees and gardens. This is tranquility itself--a relaxing place to rejuvenate as you are pampered with attentive service, candlelit breakfasts, and wine and cheese served each afternoon. Explore the natural and cultural wonders of the Berkshires, or linger at Applegate and curl up by a roaring fire, rest in a hammock for two under an old apple tree, or stroll the perennial gar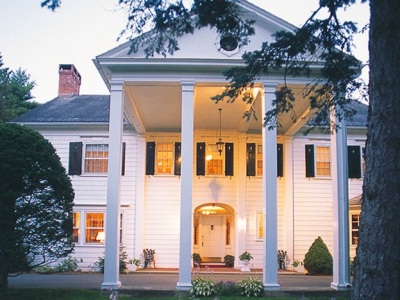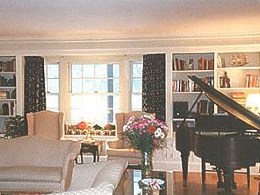 Accommodations
In the Main House, a curved staircase leads upstairs to 8 uniquely decorated king and queen bedded rooms filled with antiques and quality reproductions. Each room has a private bath, most have fireplaces, some have whirlpool tubs, 2 have private balconies and one even has a steam shower. The Carriage House has two additional luxury guest rooms and a private cottage retreat with its own kitchen, 2 bedrooms, living room and deck overlooking the Berkshire hills. Some rooms have tv/vcr and cd players, phones/computer jacks and wet bars with refrigerator, microwave and coffee maker. There are an assortment of special touches in each guest room including fresh flowers, brandy and chocolates. Both buildings are centrally air conditioned.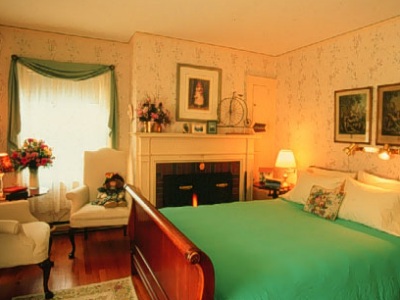 Breakfast
The dining room is the setting for a full breakfast elegantly served on crystal and china by flickering candles and the warmth of the fireplace. Music plays softly in the background as you gaze out the windows and contemplate the picturesque views. The gourmet breakfast consists of freshly squeezed juice, a fruit course, cereal & yogurt, the special hot entree of the day, fresh baked muffins and breads, coffee and teas. On Sundays, a grand buffet encourages guests to linger over the newspapers. In the late afternoon, complimentary wine and cheese is served in the living room by a roaring fire.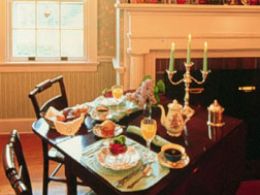 Dining
The Berkshires is a mecca for fine dining experiences with many diverse restaurants in the area. A wonderful new addition in our own town of Lee, From Ketchup to Caviar, is located on the main street of town and has become a favorite of Applegate guests and innkeepers. The restaurant serves a continental cuisine with a french influence in an historic 1841 building. The atmosphere created by the chef/owners is casual and warm. The wine cellar is well stocked and there are many specials served each evening. Every evening though, the entrees include herb crusted rack of lamb, pan seared Chilean sea bass and Maine crab cakes to name a few.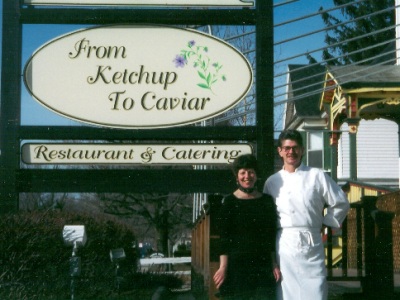 Local Attractions
It has been said in describing the Berkshires, "that nature sets the stage and culture steals the show". There is certainly something for every person at every season. The Norman Rockwell Museum is a wonderful venue and hosts 3 million visitors each year. Or would you rather picnic at Tanglewood and listen to the Boston Symphony Orchestra or watch dance at Jacobs Pillow. There are numerous theaters and fine art and crafts experiences abound. Of course there are wonderful outdoor things to do as well - hiking, boating, swimming, fishing, bicycling, golf, tennis, downhill and cross country skiing and snow shoeing. Shopping at boutiques, outlet stores and antique stores are also activities enjoyed by Applegate guests.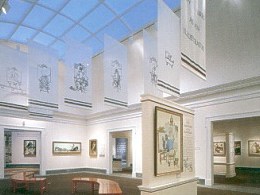 Of Special Interest
Enjoy golf and tennis at the Greenock Country Club right across the road from Applegate. Return for a swim in our heated pool or continue into town to enjoy the town private beach on Laurel Lake.