Antietam Overlook Farm
P.O. Box 30
Keedysville, MD 21756
301-432-4200
800-878-4241
301-432-5230
Price Range: $100 - $400

Our spectacular 95-acre mountaintop farm overlooking Antietam National Battlefield has extraordinary views of four states. The hand-hewn timber framing, rough-sawn walls and stone fireplaces juxtaposed to the softly flowered furnishings and fine crystal create a warm, comfortable atmosphere.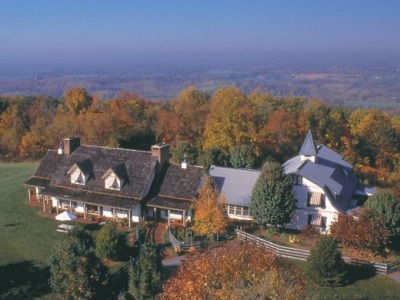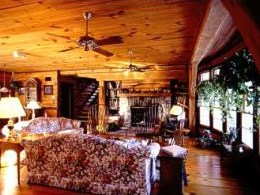 Accommodations
Spacious suites include fireplaces, queen beds, sumptuous bubble baths, and private screened porches. While our seclusion and tranquility are unparalleled, many guests also enjoy visiting the neighboring Civil War battlefields at Gettysburg, Bull Run, and Harpers Ferry.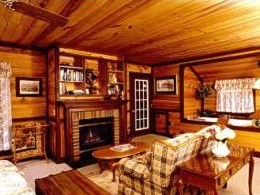 Breakfast
Our Chefs will prepare a sumptuous three-course country breakfast that will conquer the heartiest of appetites. Rarely will you have room for lunch.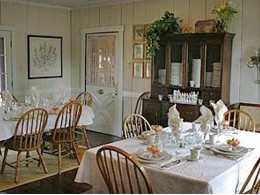 Dining
Located nearby are several dining establishments to satisfy whatever your taste of the day may be.
Local Attractions
Antietam National Battlefield - A Treasured 4200 acre National Park Established by Act of Congress on August 30, 1890, this Civil War site marks the end of General Robert E. Lee's first invasion of the North in September 1862. The battle claimed more than 23,000 men killed, wounded, and missing in one single day, September 17,1862, and led to Lincoln's issuance of the Emancipation Proclamation. Antietam National Battlefield Includes: Guided and self guided tours Antietam National Cemetery Visitors center including movies covering facts about the battle.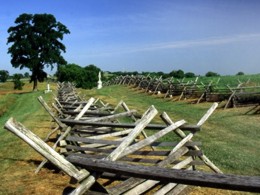 Of Special Interest
Completely private and Incredibly quiet. Enjoy the view, the birds and abundant wildlife or relax by the fire with a book. The Inn is located on 95 acres of fine property, 75 of which are densely wooded.