Ann Bean Mansion
319 West Pine St.
Stillwater, MN 55082

651-430-0355
877-837-4400
651-351-0861
Price Range: $119 - $249

You can savor a stress-free evening of luxury... then enjoy breakfast in bed! Relax at our Grand Victorian mansion, located in the charming surroundings of the scenic St. Croix River Valley and Historic Stillwater. All guest rooms have working fireplaces (gas, woodburning, or alternative-fuel stove), private bathrooms, and double whirlpool tubs. Enjoy a leisurely four course breakfast in the Dining Room, or choose to savor your breakfast ensuite (same menu), as all of our guest rooms have ample seating and space for your breakfast spread! Our double Parlor and Dining Room are the perfect setting for small business meetings and intimate weddings; please inquire about specific amenities. Whether celebrating an occasion or just getting away, we offer the opportunity for retreat while enjoying comfort, class, and convenience.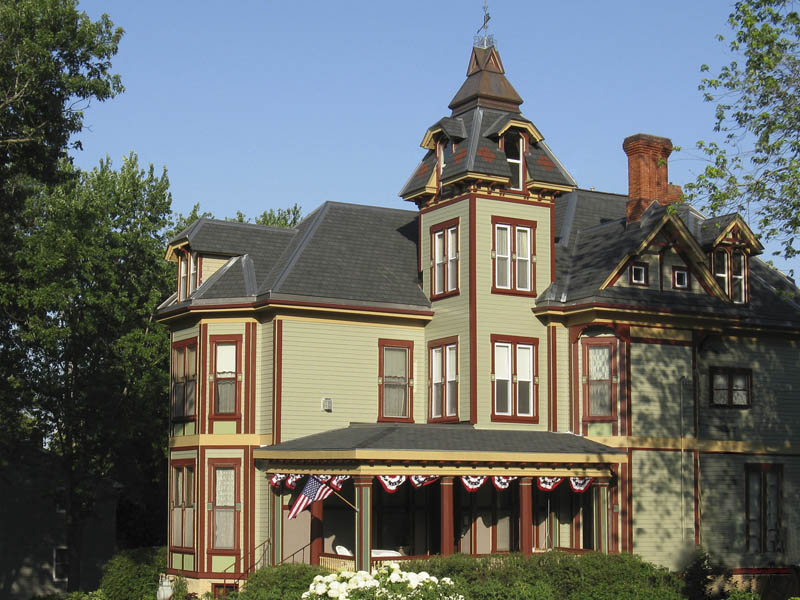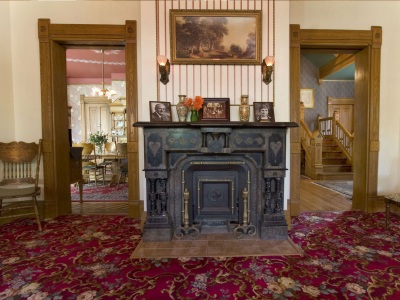 Accommodations
Our rooms are exceptionally large and feature king & queen size beds, fireplaces, private bathrooms, and double whirlpool tubs. Please see our website for details!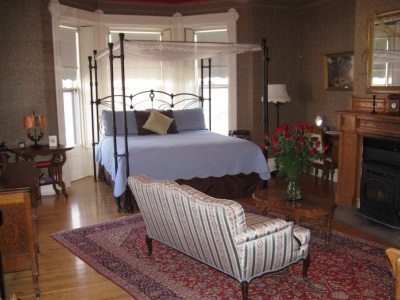 Breakfast
Breakfast at the Ann Bean Mansion is an event! You are invited to join other guests at the Dining Room table for a leisurely four-course breakfast, or if you prefer we will bring breakfast (same menu, without courses) to your room. Please inform your innkeepers upon reserving your room if you have specific food allergies or intolerances, prefer a vegetarian menu, follow a gluten-free or Celiac Disease diet, or have other food concerns. We are happy to accommodate you, but we may need to plan ahead!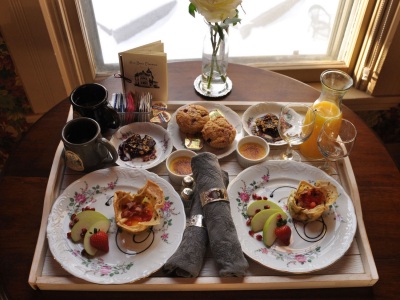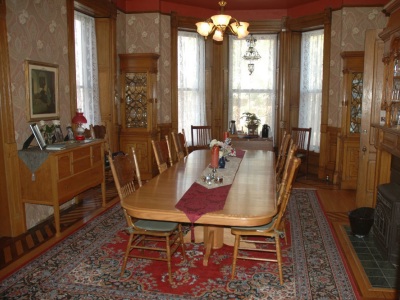 Of Special Interest
Guests of the Tower Room can enjoy a glass of wine for our local St. Croix Vinyards winery while overlooking a spectacular view from the fourth floor (4-season) tower!